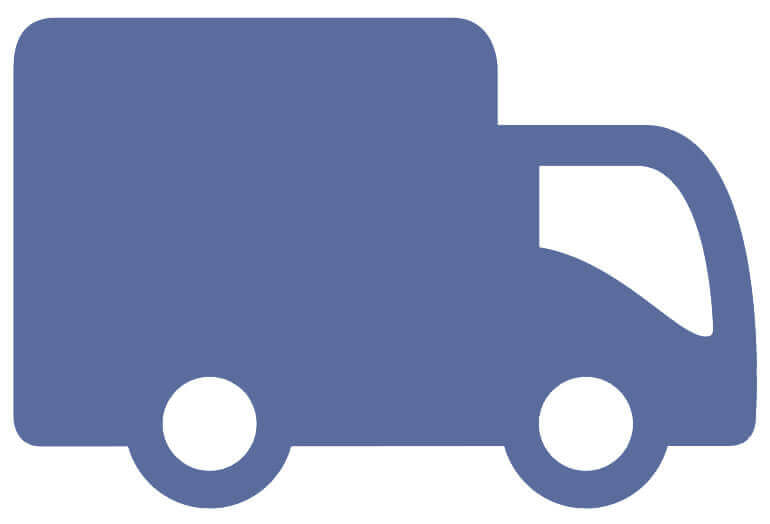 Free Shipping & Insurance
Estimated Shipping Thursday, December 14
Free Shipping, Estimated Shipping Thursday, December 14

Free Shipping, Estimated Shipping Thursday, December 14

Free Shipping, Estimated Shipping Thursday, December 14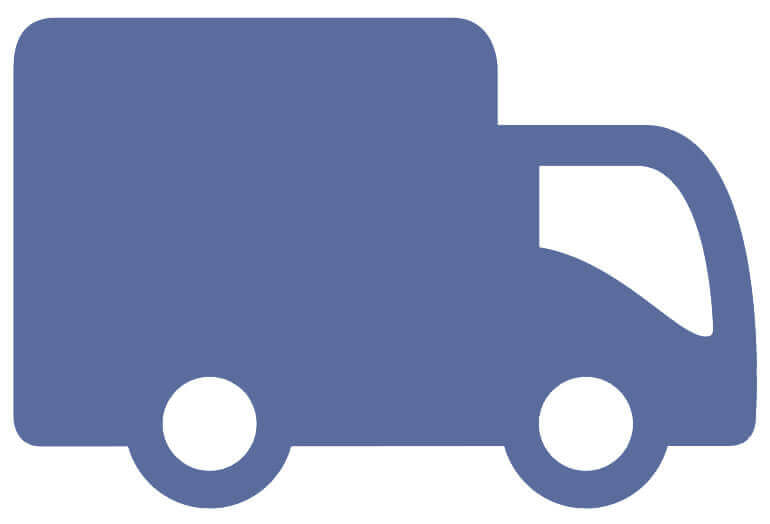 Free Shipping & Insurance
Estimated Shipping Thursday, December 14
QUALITY DESIGNS
FREE SHIPPING
30-DAY RETURNS
Terms Of Use
Please read these Terms of Use carefully as they constitute an agreement between you and Anjolee and govern your use of, and any purchase from Anjolee.com (the "Site"). Anjolee, in its sole discretion, reserves the right to change or modify any of these Terms and Conditions or any policy or guideline of the Site at any time. Any change or modification will be effective immediately. By using the Site, you agree to be bound by these terms and constitute your acceptance of changes or modifications. If you disagree to the terms, you must cease using the Site immediately.
Information on Anjolee.com
While we make every effort to ensure items and prices are displayed as accurately as possible, typographical and System errors may occur. We reserve the right to correct any and all errors if they do occur and will not honor inaccurate or erroneous prices and will not be held responsible for errors and omissions on the site.
Pricing and Product Information
If a product's listed price is lower than its actual price, we will, at our discretion, either contact you for instructions before shipping the product or cancel the order and notify you of such cancellation. If the order has been shipped, you agree to either return the product or pay the difference between the actual and charged price. We apologize for any inconvenience this may cause.

All prices are subject to change without notice. Material on the site may also contain technical inaccuracies or typographical errors (including pricing errors), and may be changed update or modified at any time and without notice.

All descriptions, images, references, features, content, specifications, products, and prices of products and services described or depicted on the Website are subject to change at any time without notice. Certain weights, measures, and other descriptions are approximate and are provided for convenience purposes only.

We will not be held liable or responsible for any such inaccuracies, errors, changes or updates. We reserve the right in our sole discretion to add, delete or change some or all products and services at any time.
Product Images
Anjolee makes every attempt to accurately depict the products offered on the Site, however, because the depiction of a product is dependent on your computer monitor, we cannot guarantee that such depiction will be accurate. The products may also appear larger or smaller than their actual size depending on your monitor and resolution. Some or all images have been enlarged to show product detail.
Discounts and Coupons
Promotions, discounts and coupons cannot be used in conjunction with any other offer. Only one discount code or online offer can be used per order. We reserve the right to cancel any order, or withdraw/extend any promotions at our discretion.
Use of Website
If you are provided with or choose a user name, password or any other information as part of our secure account registration, you must not disclose it to any other person or entity and you must treat such information as confidential, and. You also acknowledge and agree that your account is personal to you and that you are responsible for all activity that occurs through your account. If any unauthorized access to or use of your user name or password or any other breach of security occurs, you must notify us immediately. Use caution when accessing your account from a public or shared computer so that others are not able to view or record your password or other personal information.

We have the right to disable any user name, password or other identifier, whether chosen by you or provided by us, block access to our Website, or refuse service to you at any time at our sole discretion for any or no reason, including if, in our opinion, you have violated any provision of these Terms of Use.
Features and Functionality Provided by Third Parties; Third Party Items
Certain of the content, features and functionality on the Site may be provided by third parties (collectively, "Third Party Providers"). Your use of and interaction with such content, features and functionality (collectively, "Third Party Content") may be subject to separate terms and conditions. In such event, you acknowledge that these Terms of Use will not apply to your use of the Third Party Content and that you will be subject to and comply with the terms of use offered by such Third Party Providers. You acknowledge that we are not responsible or otherwise liable for third party content or the acts or omissions of third-party providers and that any claims or other causes of action available to you in connection with either of the foregoing will be brought against the applicable third party provider(s) and not us.
User Contributions
The Site may contain discussion forums, product reviews, and other types of user generated content, or other areas or services where you or third parties may create, post, or store any content, messages, or other material on the Website (collectively "User Contributions"). Anjolee neither endorses nor is responsible for any opinion, advice, information, or statements made by third parties. Anjolee will not be liable for any loss or damage caused by your reliance on User Contributions.

Any User Contributions you post to the Site will be considered non‐confidential and non‐proprietary. By posting User Contributions on the Site, you grant Anjolee and its affiliates, service providers, licensees, successors and assigns a non‐exclusive, sub‐licensable, fully paid‐up, perpetual, irrevocable, royalty‐free, transferable right and the right to use, reproduce, modify, perform, display, distribute and otherwise disclose to third parties any such material for any purpose. You acknowledge and agree that we reserve the right (but have no obligation) to do any or all of the following, in our sole discretion: (i) monitor User Contributions; (ii) alter, remove, or refuse to post or allow to be posted any User Contributions; (iii) disclose any User Contributions, and the circumstances surrounding its transmission, to any third party; and (iv) take appropriate legal action, including without limitation, referral to law enforcement, for any illegal or unauthorized use of the Website. You agree to indemnify, defend and hold harmless the company and its affiliates, service providers, licensees, successors and assigns from any claims resulting from your use or misuse of the website.

You represent and warrant that:

You own or control all rights in and to your User Contributions and have the right to grant the license set forth above to us and our affiliates and service providers, and each of their and our respective licensees, successors and assigns.

All of your User Contributions do and will comply with these Terms of Use.

You understand and acknowledge that you are responsible for any User Contributions you submit or contribute, and you, not the Company, have full responsibility for your User Contributions, including their legality, reliability, accuracy and appropriateness. We are not responsible, or liable to any third party, for the content or accuracy of any User Contributions posted by you or any other user of the Website.
Content Standards
These content standards apply to any and all User Contributions. User Contributions must in their entirety comply with all applicable federal, state, local and international laws and regulations and these Terms of Use. Without limiting the foregoing, User Contributions must not:

Contain any material which is inaccurate, deceptive, misleading, defamatory, obscene, indecent, abusive, offensive, harassing, violent, hateful, inflammatory or otherwise objectionable.

Promote sexually explicit or pornographic material, violence, or discrimination based on race, sex, religion, nationality, disability, sexual orientation or age.

Infringe any patent, trademark, trade secret, copyright or other intellectual property or other right of any other person.

Violate the legal rights (including the rights of publicity and privacy) of others or contain any material that could give rise to any civil or criminal liability under applicable laws or regulations or that otherwise may be in conflict with these Terms of Use or our Privacy Policy.

Promote any illegal activity, or advocate, promote or assist any unlawful act.

Impersonate any person, or misrepresent your identity or affiliation with any person or organization.

Involve commercial activities or sales, such as contests, sweepstakes and other sales promotions, bartering or advertising.

Give the impression that they emanate from or are endorsed by us or any other person or entity, if this is not the case.
Disclaimer
Anjolee reserves the right to refuse or cancel orders at any time, including orders containing incorrect pricing, incorrect product descriptions or when Anjolee believes a customer is abusing the returns policy. This includes, but is not limited to, ordering multiple products and returning them. Anjolee reserves the right to refuse an order from a customer for any reason at any time.
Limitation on liability
At no time shall Anjolee, its agents, directors or employees be liable for any special, consequential, direct or indirect damages, or any other kind of damages, including but not limited to loss of data, loss of profits, whether in an action in tort, contract, including but not limited to negligence, arising out of or in any way connected with the use of Anjolee.com, the products, services, or content on the Site including but not limited to any damages resulting from reliance by any user on information obtained from Anjolee or that result from omissions, mistakes, deletion, interruptions or email errors, viruses, delays in operations or transmission, defects or any performance failure whether or not resulting from acts of God, communications failure, destruction of unauthorized access, theft of Anjolee's programs or services.
Severability
If any provision of these Terms and Conditions shall be deemed unlawful, void or for any reason unenforceable, then that provision shall be deemed severable from these Terms and Conditions and shall not affect the validity and enforceability of any remaining provisions.