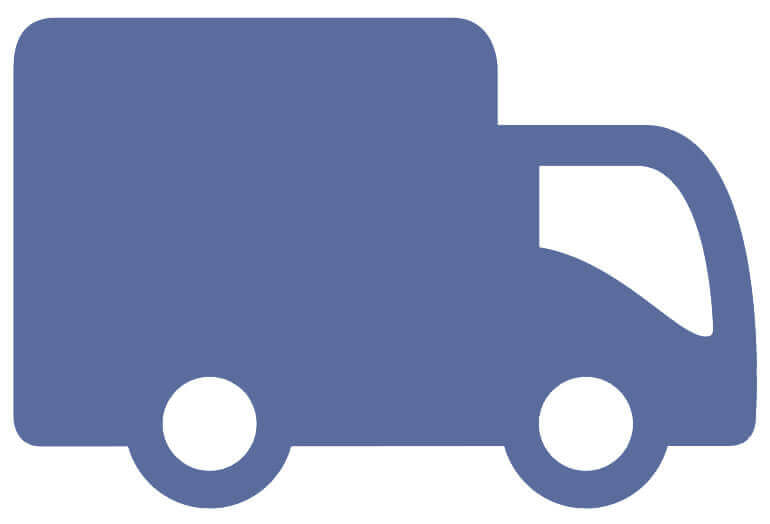 Free Shipping & Insurance
Estimated Shipping Monday, December 18
Free Shipping, Estimated Shipping Monday, December 18

Free Shipping, Estimated Shipping Monday, December 18

Free Shipping, Estimated Shipping Monday, December 18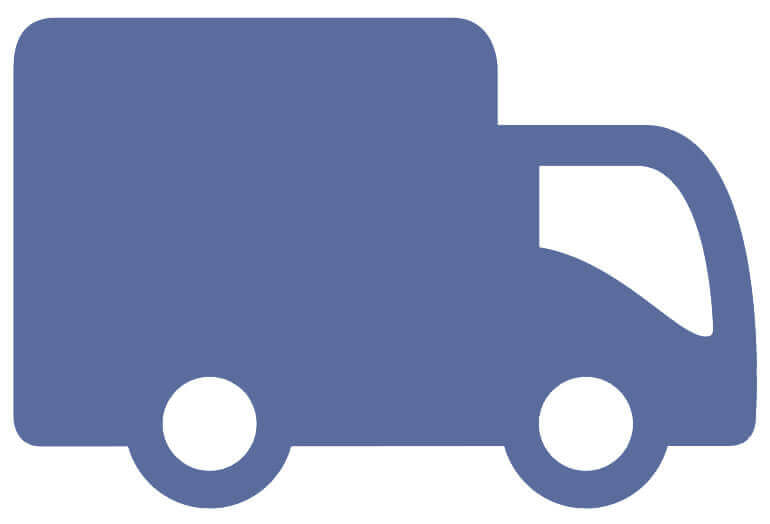 Free Shipping & Insurance
Estimated Shipping Monday, December 18
QUALITY DESIGNS
FREE SHIPPING
30-DAY RETURNS
ENGAGEMENT RING BUYING GUIDE
ENGAGEMENT RING BUYING GUIDE
At Anjolee, you can create your own custom made and unique engagement ring by selecting the style, metal type, total carat weight, diamond quality, and adding an optional engraving. Here is a look at the three traditional styles of engagement rings:
SOLITAIRE ENGAGEMENT RINGS
A classic solitaire engagement ring puts all the attention on the diamond. Usually, a simple prong setting is accompanied by a solid gold or platinum band. The most popular stone shapes for solitaire rings include round, princess, emerald, marquise, cushion, heart, pear and oval.
You can learn more about diamond shapes here.
THREE-STONE ENGAGEMENT RINGS
Three-stone engagement rings feature three diamonds or gemstones set in a continuous row along the top of the ring. Typically, the stone in the center is the largest, with the two stones on its side slightly smaller. Three-stone rings represent your past, present and future as a couple and are a wonderful alternative to the classic solitaire ring.
ENGAGEMENT RINGS WITH SIDE STONES
An engagement ring with side stones is an incredibly modern and romantic choice to consider. From classic to vintage, red carpet to modern, this category is full of ring designs to get creative with. Usually the center diamond is secured with prongs and flanked by more diamonds along the sides.
One popular ring style is the halo design which features a center diamond encircled by smaller round diamonds. The sparkle does not end at the center stone but continues to dazzle along the ring shaft where more diamonds are set.
HOW DO I SELECT THE CORRECT RING SIZE?
If you are buying a ring for someone special and it is a surprise, we suggest asking a close friend or family member for the person's ring size, or measuring a ring they already have. We also have online ring sizing tools you can use.
HOW MUCH SHOULD I SPEND?
In the past, the typical investment would typically be two to three months gross salary, but there is really no precise amount to spend. We advise you to look for a high-quality ring that fits both your style and budget. Our guide will help you select the best engagement ring setting, and decide on the right balance of diamond quality and size.
WHICH SETTING SHOULD I CHOOSE?
There are many different ring settings to choose from when deciding on an engagement ring. Each setting type has unique properties that enhance the beauty of the diamonds. Here are the most common settings used for engagement rings:
Channel Set - Channel set gemstones are placed into a metal channel. The gemstones flow in a continuous row because no metal is used to separate them.
Bezel Set - Diamonds and/or gemstones are held in a bezel setting by a metal rim that encircles the sides of the stones and extends slightly above them.
Prong Set - A prong setting, sometimes called a claw setting, is the most commonly used gemstone setting and is especially popular for displaying solitaire engagement rings.
Pave – In a pave setting, many small diamonds and/or gemstones are set closely together. They are separated and held in place by little beads of metal. The result is what looks like a continuous surface of stones.
You can learn more about setting types here.
WHICH METAL SHOULD I CHOOSE?
When it comes to selecting the right metal type for your engagement ring, consider which one your partner tends to wear regularly. Anjolee offers the following metal types: 14k and 18K yellow, white or rose gold and platinum.
The most popular metal for jewelry is 14 karat gold, which is 58.3% pure gold. The remaining percentage is comprised of alloy metals. Also ideal for fine jewelry is 18 karat gold, which consists of 75% gold and 25% alloy metals.
You can learn more about the properties of gold here.
Platinum is a luxurious metal with a greater longevity than gold or silver. When platinum is scratched, it does not lose any metal and will not wear with time. All platinum jewelry sold on Anjolee has the platinum 950 mark which means it is 95.2% pure platinum combined with other alloys such as cobalt (2.8%) and copper (2.0%).
You can learn more about the properties of platinum here.
WHAT SHOULD I KNOW ABOUT SELECTING A CENTER DIAMOND?
When choosing a center diamond, you should always consider the Four C's – the universally accepted characteristics by which all diamonds are graded. They are: Cut, Color, Clarity, and Carat weight of a diamond. By changing any of the characteristics, you can dramatically affect the diamond's value, all other factors being equal.
You can learn more about the 4 C's of diamonds here.
When purchasing an Anjolee engagement ring you can select one of the following options for the quality of the center diamond: HI/I-1 (good), FG/SI-2 (better) or FG/VS (best). Anjolee jewelers will then select a center diamond for your ring based on your choice. Alternately, you can select your own center diamond from our large database of certified diamonds.
CONSIDER AN ENGRAVING
Anjolee offers an engraving option for many of our wedding and bridal rings. Choose from two font types to personalize your unique message. If an engraving option is available for a design, the product page will show you the details for the font and character limits for your engraveable message.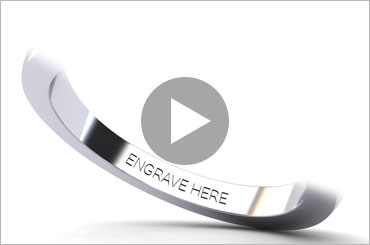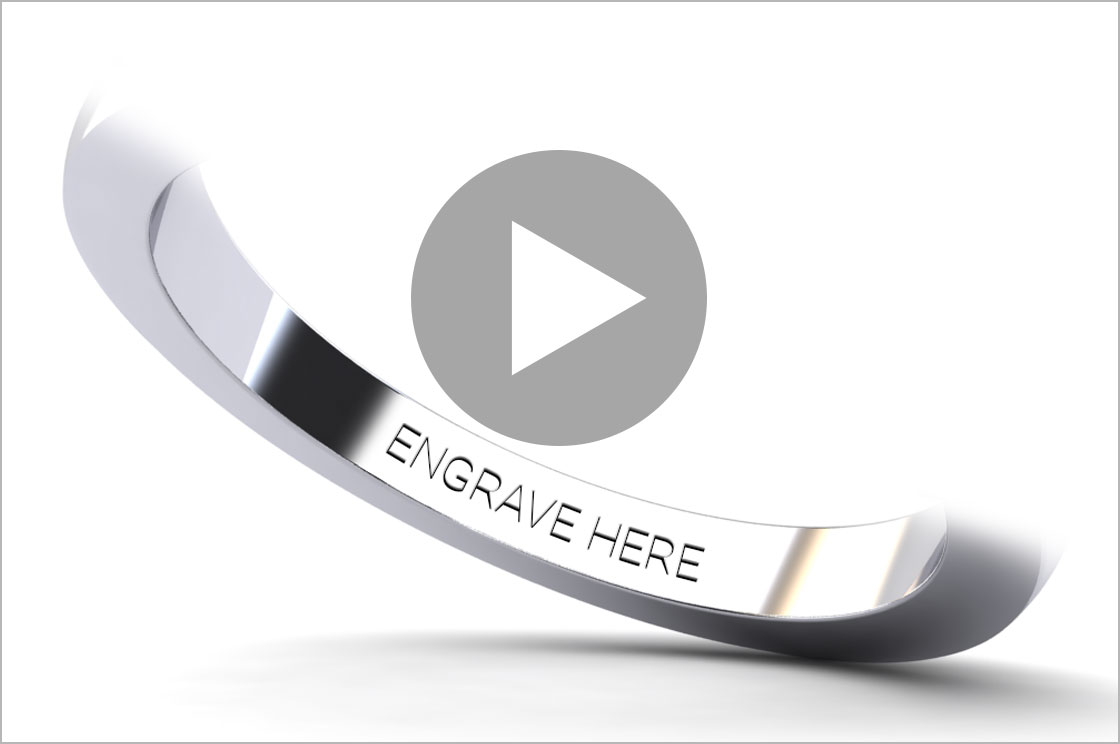 Add a Heartfelt Message
Simply select engraving under 'Additional Options'
when placing your order.
CAN I HAVE A JEWELRY SPECIALIST HELP ME?
Yes, of course! Our Jewelry Specialists are happy to help you select the perfect engagement ring. Call us at (877) 265-6533 or join us on Live Chat while you are shopping online.
TELL US YOUR ENGAGEMENT STORY
We would love to hear how you proposed with an Anjolee engagement ring! Tell us your story by emailing us at service@anjolee.com.