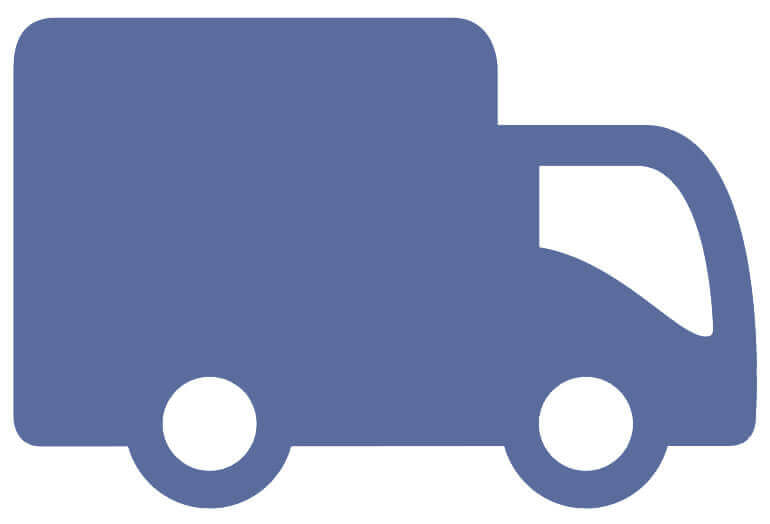 Free Shipping & Insurance
Estimated Delivery Monday, July 13
Menu

Lifetime Warranty
Connect with a specialist
Rounded Milgrain Edge Romance Modern Wedding Band 6mm Wide
SIZE OR LENGTH ADJUSTMENTS
If you require a different size or length after purchase, contact an Anjolee customer service representative to make arrangements. Our manufacturing facility will make these adjustments and ship back the item within a few business days.
Bracelet / Necklace: The length of the bracelets or necklaces are measured in their locked position. The tongue/clasp is not included in the total length. If you need to make length adjustments such as adding or removing links, we will apply the necessary charge (for additional links) or refund (for links removed). You will need to speak with an Anjolee representative in order to arrange for a payment of any additional links and/or stones. Click here to learn more about our safety clasps.
Ring: If the ring you purchased from us is either too small or too big, you may send it back to us for adjustment. We will make the necessary adjustments and send the ring back to you – free of charge. If the ring purchased is an eternity ring (diamonds/gems set all around the ring) and needs to be adjusted to a larger ring size, there may be a charge if additional stones are required. Click here to find your ring size.
Pendant: Anjolee offers 3 chain sizes: 16, 17 and 18 inch lengths. If you need to change your pendant's chain length, you may send us just the chain or the chain with the pendant still attached. We will adjust the length and send the chain back to you – free of charge.
Additional Options
Add a Charm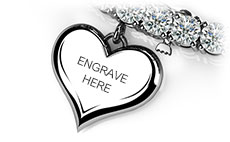 Ring Engraving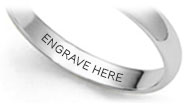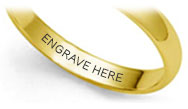 Silver Replica
Click to learn more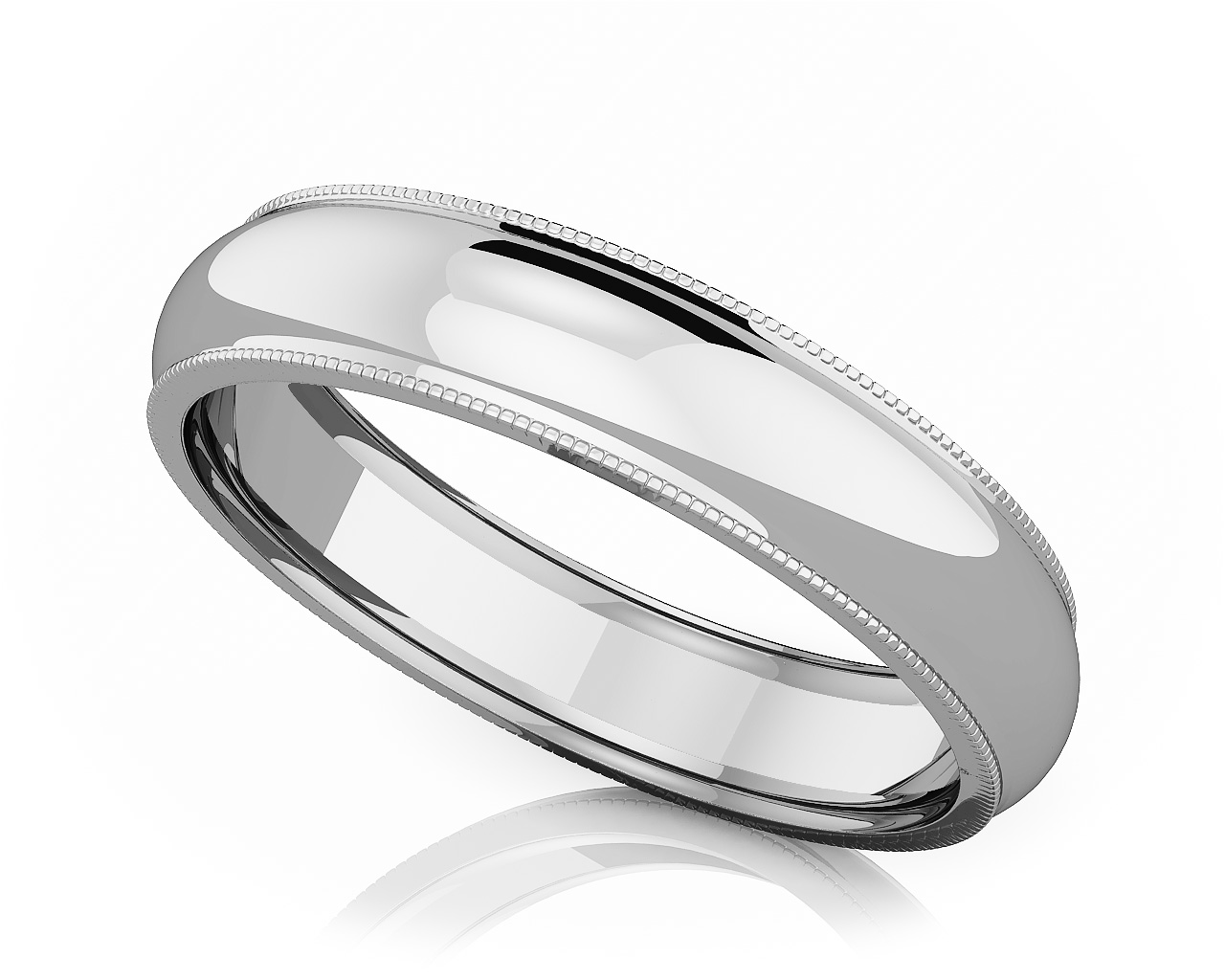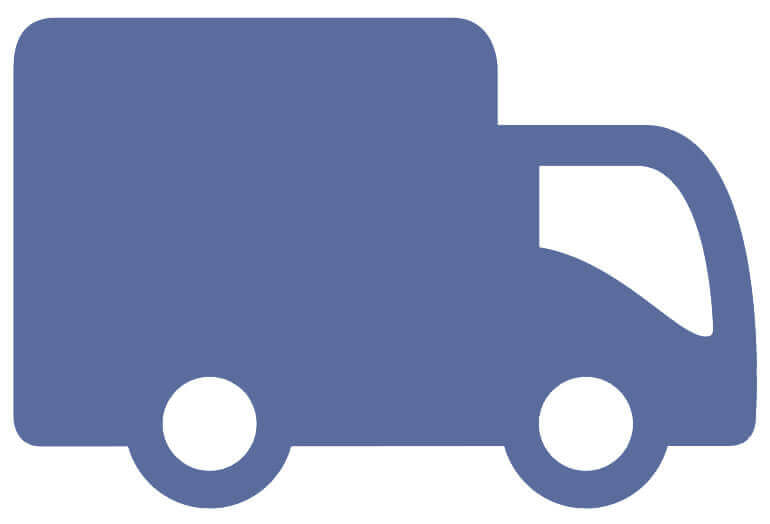 Free Shipping & Insurance
Order By: 4PM EST Today. Estimated Delivery Monday, July 13

Lifetime Warranty - Learn More
This wedding band belongs to Anjolee's Romance collection. This collection features designs that are perfect for commemorating life?s special moments. Customize this design to build your pefect band.
| | |
| --- | --- |
| Style No: | |
| Product Name: | Rounded Milgrain Edge Romance Modern Wedding Band 6mm Wide |
| Style No: | OST5684 |
| Metal Type: | 14k two tone gold |
| Approx. Metal Weight: | 10.30 Gr. |
| Ring Size: | 6.5 |
| Width: | 6mm |

Select a Charm: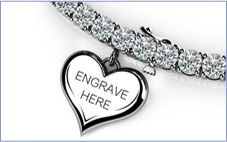 Forever HeartForever Heart Charm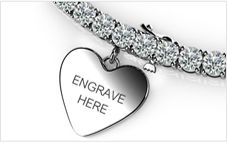 Eternal HeartEternal Heart Charm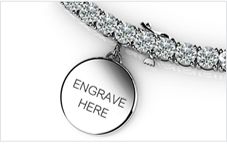 Everlasting CircleEverlasting Circle Charm
Engrave The Back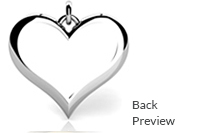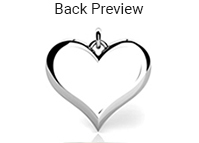 The charm will be made with the same metal type you selected from the metal type menu.
The charm price is non-refundable in the event of a return.
Price: ...
The charm will be made with the same metal type you selected from the metal type menu.
The charm price is non-refundable in the event of a return.
Select Your Center Diamond
Certified Diamonds (GIA & IGI)
Select Total Carat Weight
---
Your search results: 0 diamonds
| Shape | Carat | Cut | Color | Clarity | Lab | Polish | Symmetry | Fluorescence | Price | |
| --- | --- | --- | --- | --- | --- | --- | --- | --- | --- | --- |
Add A Silver And CZ Replica To Your Order For:
Add an exact replica of your diamond engagement ring or diamond bridal set in Sterling Silver and Cubic Zirconium Stones for just . Having a duplicate engagement ring or bridal set has many benefits. If you are engaged in activities that may result in losing or damaging your expensive diamond ring (gym, swimming, vacationing, etc), the silver replica ring is an easy, low cost solution to ensure your peace of mind! You will receive a replica ring(s) with the same specifications as your diamond jewelry order. The ring(s) style, carat weight, and ring size will be an exact match.
Product Information: Sterling Silver is an alloy of silver containing 92.5% by mass of silver and 7.5% by mass of other metals, usually copper. It has a silvery-white color. Cubic Zirconium or (CZ) is the cubic crystalline form of zirconium dioxide (ZrO2). The synthesized material is hard, optically flawless and colorless. Because of its low cost, durability, and close visual likeness to diamond, synthetic cubic zirconia has remained the most economically important competitor for diamonds since commercial production began in 1976.
Please note the replica ring can only be purchased as an add-on to your diamond ring order. This item cannot be sold separately. Silver and CZ replicas are eligible for the 30-day return policy. If you have any questions about ordering a replica ring, please contact Service@Anjolee.com or call us at our toll free number (877) 265-6533.




Preview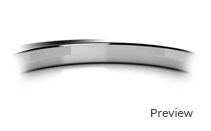 The engraving fee is non-refundable in the event of a return.
Price: $19.95
The engraving fee is non-refundable in the event of a return.
Diamond Certificate And Grading
Third Party Certificate - IGI
THIRD PARTY CERTIFICATE -IGI
Anjolee issues a free Certificate of Authenticity for each diamond jewelry order. If you require a third-party certificate, you have the option of purchasing one from the International Gemological Institute (IGI). To add a certificate to any order, simply click the checkbox on the product configuration under the diamond quality section. Anjolee will send the jewelry item to the IGI on your behalf and have the jewelry item certified and graded. Adding a third party certificate typically adds 5 business days to the estimated delivery date shown on our website. Once the IGI has completed the jewelry inspection and printed the certificate, Anjolee will notify you via email that your package has been shipped. All certified orders include the jewelry, IGI certificate, and standard documents issued by Anjolee.
INTERNATIONAL GEMOLOGICAL INFORMATION
International Gemological Information, a division of IGI was established in New York in 1981, as a source for unbiased appraisals of gems and jewelry. IGI is totally independent of all commercial sales organizations and does not trade in diamonds or precious stones. Thus, IGI is able to provide independent, accurate appraisals and identification reports.
APPRAISAL REPORTS
IGI's Certificate provides a description of the gem of article of jewelry - its identification, weight, measurements, shape, cut, finish, proportions, clarity, color, and when appropriate, the quantity of precious stones. Also included are the identification, content and weight of precious metals. To further identify the item, an enlarged color photograph showing the details – and in the case of diamonds, a diagram indicating inclusions if any – is also provided (.95 ct. and above).
Consumers, retailers, jewelers, insurance companies, public accountants, financial planners, commercial banks and estate executors are assured of the most reliable and accurate gemological appraisal reports available today, thanks to IGI's advanced technology and superior expertise in the field of gems and jewelry.
After you receive your IGI appraisal report with your jewelry item, you can verify it online. Click here to verify your report. The IGI also offers updated appraisal reports. To obtain an update on your original IGI appraisal, simply visit http://www.igionline.com . Click on Online Services and then Report Update to fill out an 'online report request'. The cost is $25.00.
SUMMATION OF APPRAISALS (S.O.A.)
The S.O.A. will summarize pertinent gemological factors with regard to an article of jewelry. Each article of jewelry is independently examined by experience graduate gemologists working in unison with certified, accredited gem and jewelry appraisers. These gemological factors include the authenticity and weight of the precious metals, identification and the quality of diamonds and gemstones.
A color photo of the article of jewelry is also indicated with each summation. IGI's seal of inspection will be attached to each article of jewelry appraised and upon request the unique S.O.A. report number and IGI logo will be engraved into the shank of the ring for identification purposes.
IGI's Summation of Appraisal is available in several formats. The computer generated micro-cert format fits perfectly into IGI's new Appraisal Summary. This credit card format is available in a passport holder or an IGI box as well.
Returning an item that was purchased with an IGI Certificate:
Anjolee issues a free Certificate of Authenticity for each diamond jewelry order. Anjolee allows you to add to your order and purchase a third party certificate from the International Gemological Institute (IGI). Purchasing a third party IGI jewelry certificate is an optional feature. The exact cost of the certificate is shown while customizing each product, on the shopping cart, and on your invoice. Note that Anjolee does not refund the cost of the certificate in case of a return.
Send an email to someone you know about this item.
Dear ,
Look what I found on Anjolee Rounded Milgrain Edge Romance Modern Wedding Band 6mm Wide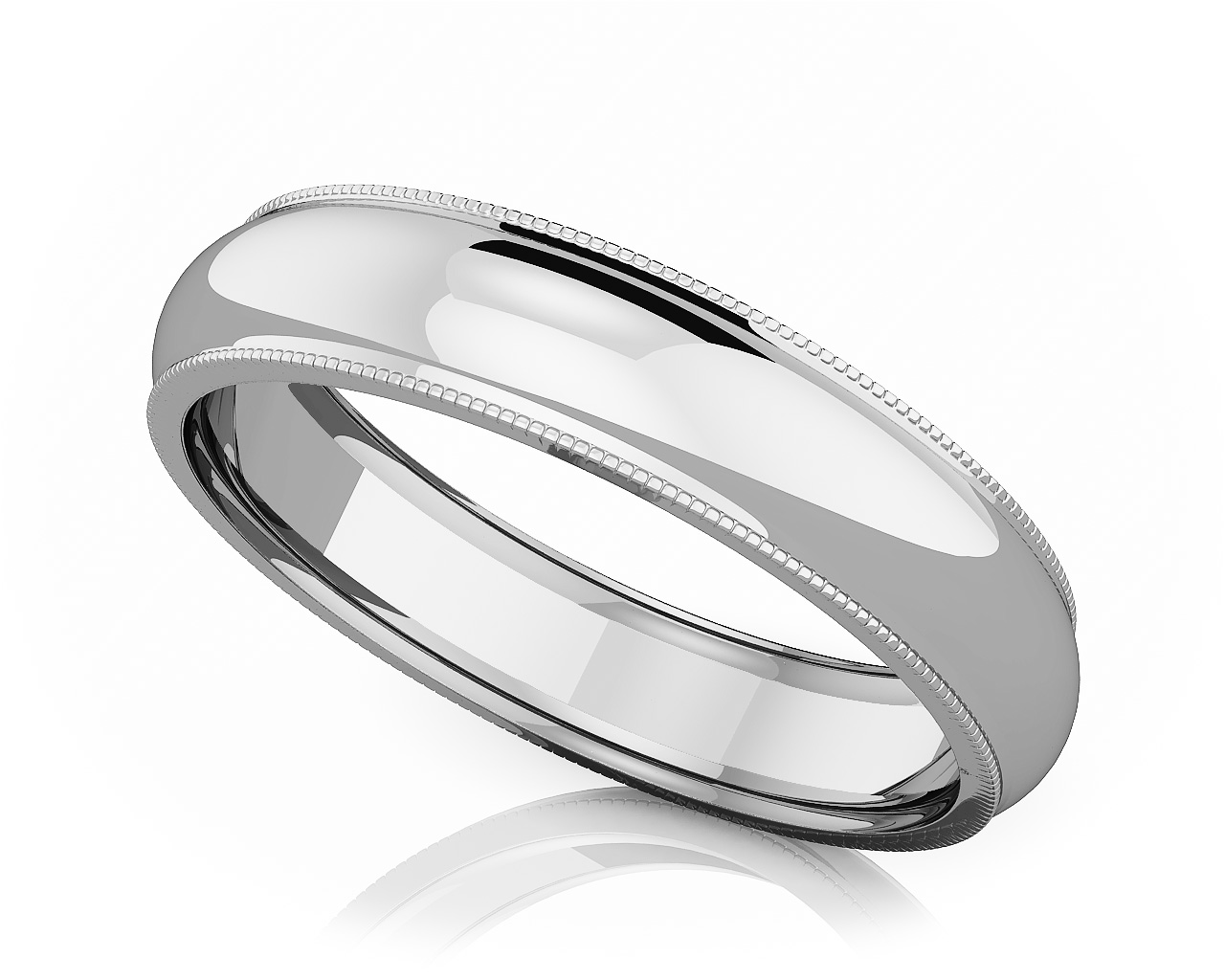 Connect with a specialist
Email me a link to this product.
Personal Notes: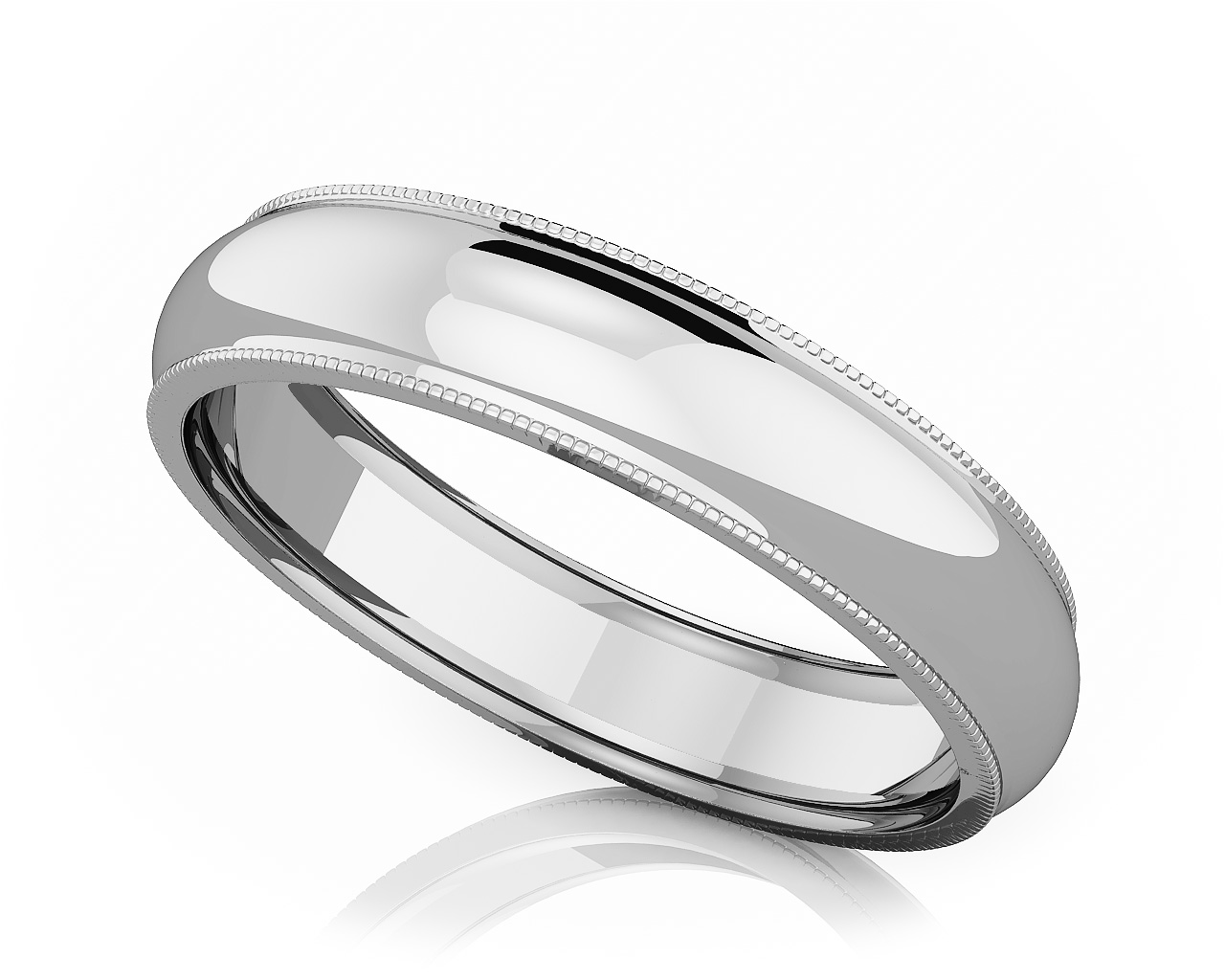 Contact Us
CONTACT A JEWELRY SPECIALIST
BY PHONE OR CHAT