QUALITY DESIGNS
FREE SHIPPING
30-DAY RETURNS
About Anjolee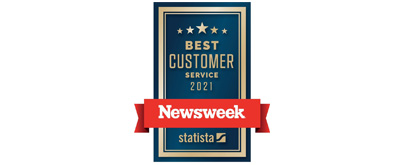 Our Mission
The mission of Anjolee is to provide our customers with the highest quality of hand crafted, customized jewelry, using only the finest precious metals, natural diamonds and gemstones.

To achieve our mission, we focus on:


Customized jewelry that reflects each customer's taste and budget
State of the art technology
Knowledgeable, friendly and always available jewelry specialists
The Anjolee Story
The originator of the diamond tennis bracelet, Anjolee has steadily expanded over the years into a full range of quality diamond jewelry, from bridal pieces and fashion rings to bracelets, earrings and necklaces.

The story of Anjolee begins in New York City in the early 1960's. Anjolee's founder began designing his own jewelry and forming important relationships with wholesalers and retailers. In 1977, the company was incorporated and relocated to Los Angeles. Twenty years later, the operation moved to Chula Vista, CA where it is based today. Other family members soon joined in and the manufacturing business steadily grew. The company gained early recognition for its unique tennis bracelet designs and has been the leading manufacturer ever since.

In 2007, the company launched an e-commerce division to cater directly to the public. The business became known as Anjolee, a brand name inspired by the beloved mother of the founder's two nephews. They combined "angel" with her first name of "Lee", and altered the French "jolie" (beauty) to "jolee". The name and brand known as Anjolee have stood for love, beauty and respect for quality from the very beginning, and to this day.
Quality of Product
Anjolee's foremost priority as a leading diamond manufacturer and customized design retailer is two-fold: to provide outstanding customer service and sell only the highest quality diamond jewelry. Anjolee understands that each order represents a meaningful and memorable moment of life celebration, and is committed to providing the quality of service and product equal that it merits.

It is this individualized focus on customer service that sets Anjolee apart from other companies. Each of our diamond jewelry pieces may be customized using the latest technology, with a wide array of options easily accessible on our website. Every single Anjolee jewelry piece is made-to-order, personalized to the customer's exact preferences under the expert guidance of our specialists. The testimonials of previous customers attest to Anjolee's ability to deliver on its commitment to service and quality.
Excellent Service Ratings
Anjolee is dedicated to exceeding expectations of the online shopping experience. Since 1977 customers have enjoyed our top quality products and customer service. Our interactive website is both easy to use and secure for customizing your dream jewelry.

Anjolee is proud to have an A+ rating with the Better Business Bureau (BBB). The grade represents BBB's degree of confidence that the business is operating in a trustworthy manner and will make a good faith effort to resolve any customer concerns. Click here to learn more about the BBB rating.

In addition, Anjolee received several reviews through third party websites such as BizRate and Bazaarvoice. Anjolee takes pride in providing excellent service and products to all customers.
Commitment to the Environment
Anjolee is committed to keeping the environment clean and is proud of its innovative and eco-friendly manufacturing facility. They apply innovative ways and technology that keeps the environment safe. Click here to learn about Anjolee's Green Manufacturing Process.

Anjolee conforms to the Kimberly act of 2003: In April 2003, the Congress of The United States of America and President George Bush passed a law adopting the Kimberly Process, which requires all US diamond retailers to buy all their diamonds only from manufacturers who have documentation warranting that the diamonds were obtained through legitimate channels. Anjolee fully complies with the Kimberly act of 2003.

To stay current with Anjolee trends and product launches, subscribe to the Weekly Newsletter. Every week you will be informed about Anjolee specials, new product releases and thoughtful gift ideas.

We hope that you will become one of the many satisfied purchasers of Anjolee diamond jewelry. There is a reason why Anjolee has retained its leading edge for nearly 60 years, and it has everything to do with time-honoured values of outstanding service and the finest of diamond jewelry quality.